Albert Square (no, not that one) is an unexpectedly grand garden square in the Stockwell/Oval/Vauxhall triangle. Additional glamour is conferred by the area famously being home to one or two names from the acting profession.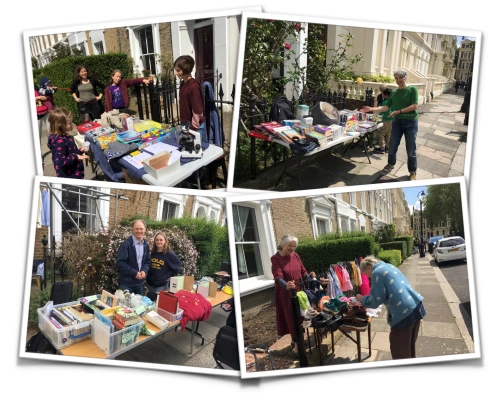 Each year, the residents association, the Albert Square and St Stephen's Association (ASSA) holds an annual street sale.
Residents of Albert Square, Aldebert Terrace, St Stephen's Terrace and Wilkinson Street set up stalls outside their homes and sell unwanted toys, clothes, books, DVDs, furniture, plants and prett
y much anything apart from food (which is not allowed). Some give the proceeds to charity.
This year, for the first time, residents from the TARA area are also invited to take part.
It's all a bit bonkers but good natured, and there's always a few treasures to be had, especially for early birds.
Trash or Treasure?
Saturday 14 May 2022
10-30am-1pm
Find on Google Maps : https://goo.gl/maps/y5eM54LytDADm4WW7