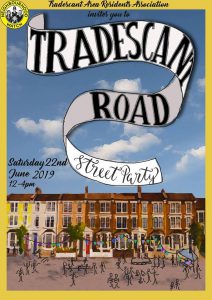 Put the date in your diary now: Saturday 22 June 2019 for our annual street party on the north tine of Tradescant Road which will be closed to traffic.
As ever, it will be a fabulous afternoon of food and drink, fun and games.
The fun starts at midday and goes on until 4pm (officially).
Just bring food and drink to share.
See you there!
Keep abreast of things through the event page on Facebook.